The planned location of Holland World is in Park21.
This metropolitan park of 1000 ha is located in the municipality Haarlemmermeer.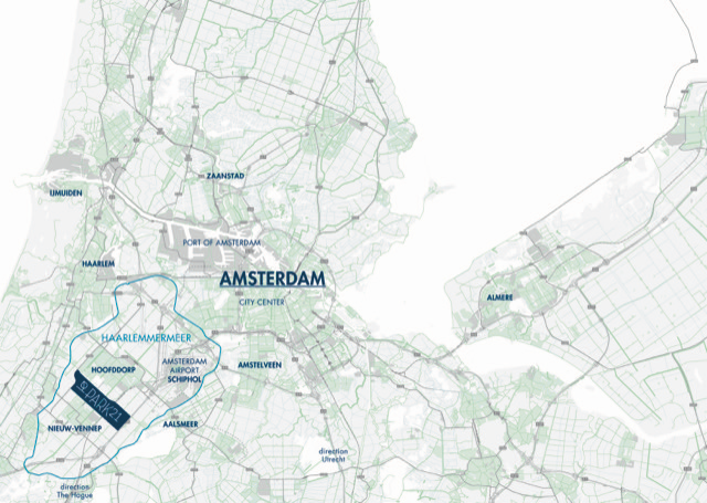 HollandWorld™  is located between the railroad Paris-Amsterdam and the A4 and next to Schiphol Trade Park. (STP)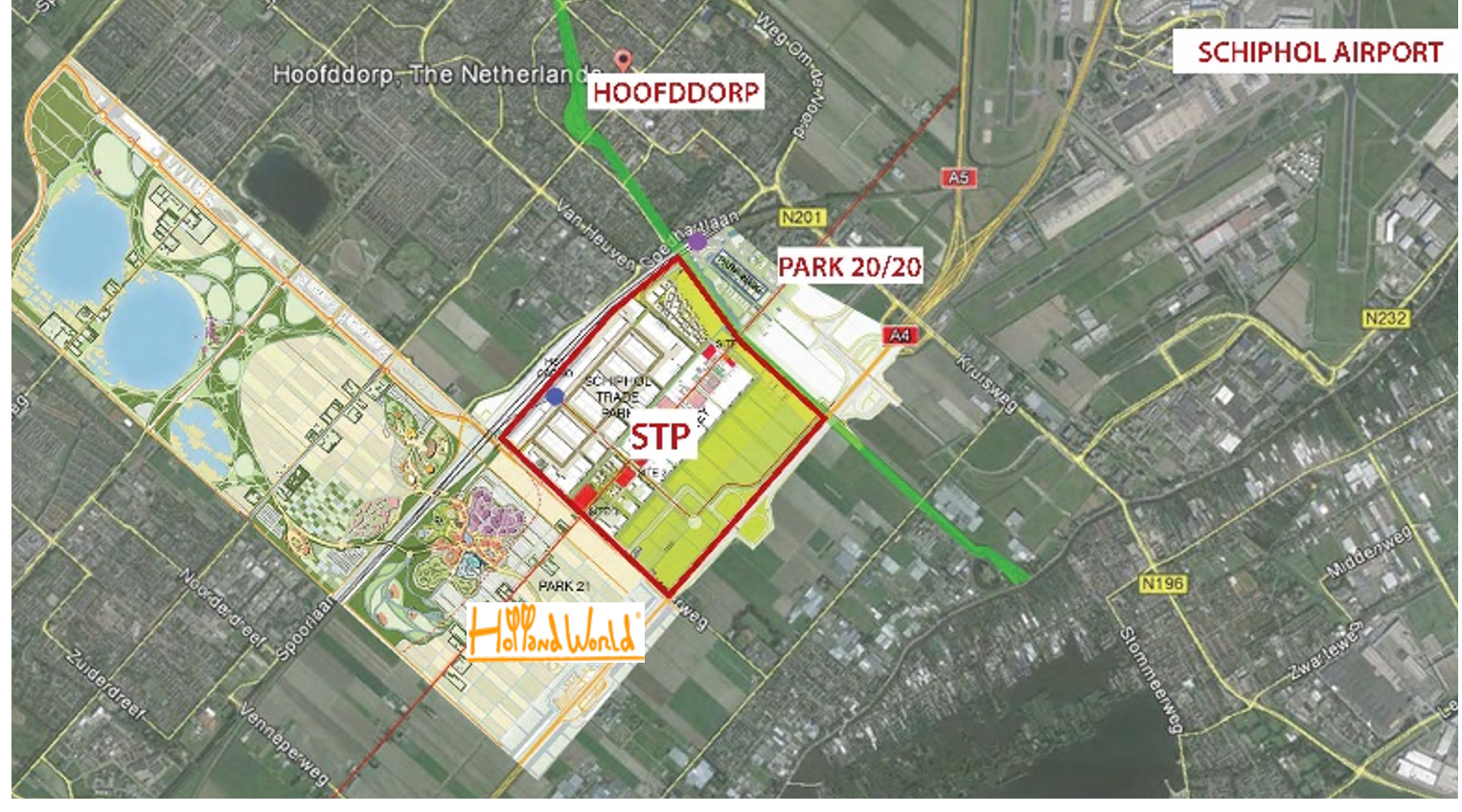 The total site consists out of a 35 ha non-gated theme park, 35 ha parking plus front & back of the house and a 60 ha open air Holland Festival City™.