The idea of HollandWorld™ is a simple one. It will be a place for International Tourists and Dutch people to find happiness and knowledge about the Netherlands. It will be a place for parents and children to share pleasant times in one others company: a place for teacher and students to discover greater ways of understanding and education. Here the older generation can recapture the nostalgia of days gone by of Holland, and the younger generation can savor the challenge of the future of the Netherlands.
HollandWorld™ will be based upon and dedicated to the ideals, the dreams and the hard facts, that have created the Netherlands.            It will be uniquely equipped to dramatize these dreams and facts in five themed area's  called 'Destination Icon Experiences' and send them forth as a source of courage and inspiration to all visitors from the world.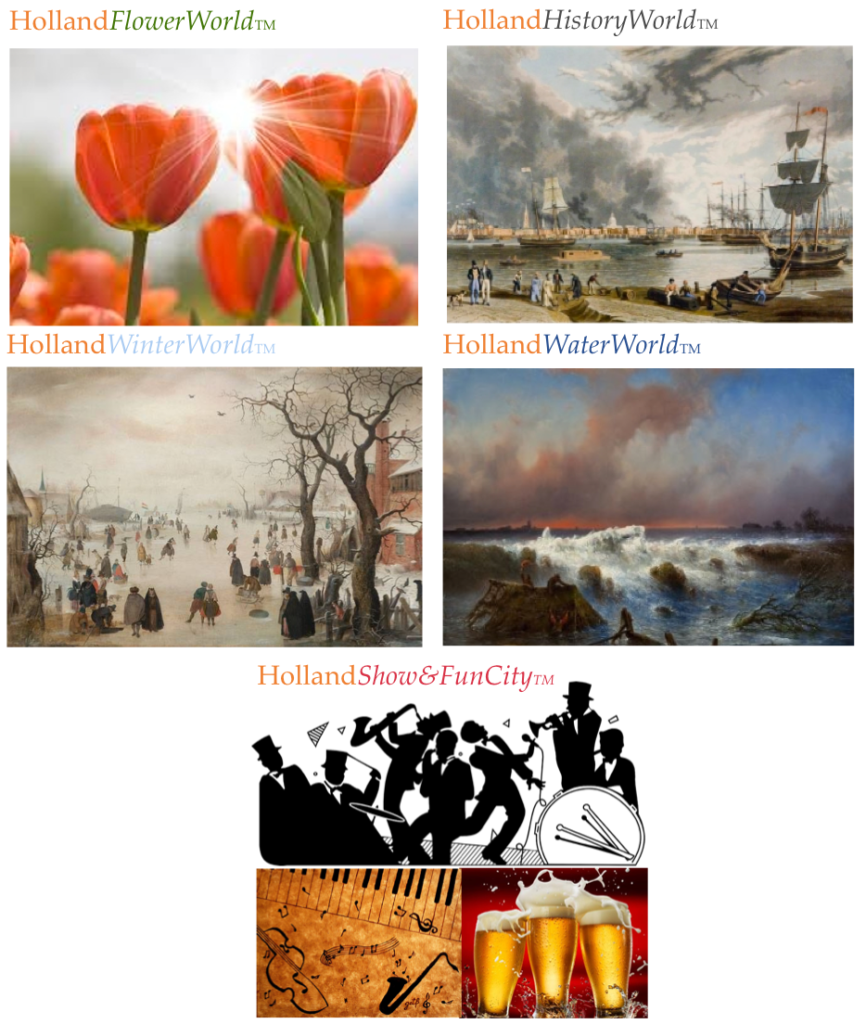 For the international tourists, "HollandWorld™ will be something of a fair, an exhibition, a playground, museum of living facts and a showplace of the beauty and magic of the Netherlands.                           An one stop-one shop to taste The Netherlands!
For the Dutch, it will be filled with the accomplishments, the joys and the hopes of the country we live in. It will remind us and show us how we make these wonders part of our lives in the Netherlands.
—
The creative concept of HollandWorld™ is the intellectual property of IDS and officially registered at BBIE in Luxemburg.