HollandWorld™ will consist of 5 Dutch Destination Icon Experiences, which will be fully integrated with themed attractions, retail brand experiences, (dinner) shows, virtual museums, bars & restaurants and 4.000 hotel rooms & family apartments.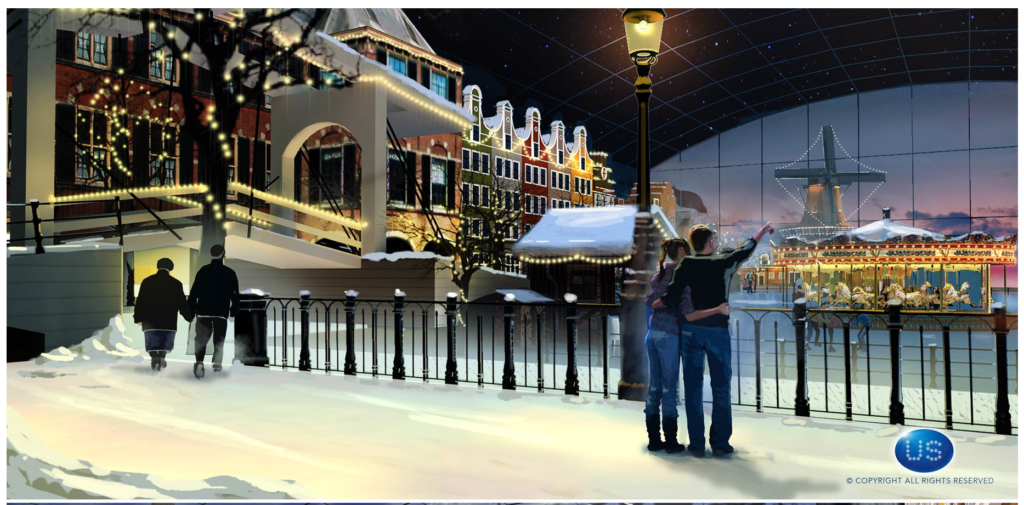 The Dutch Destination Icon Experience " HollandWinterWorld™ "
The selection of Dutch Destination Icons is based on IDS's 48 years of practical experience with the Dutch/European incoming  tourism market. Over these years, IDS has gained experience in the fields of tour guiding & operating, hotel sales & marketing, Holland tourism & business promotion, tourism market research, presenting the Destination Holland at World Exhibitions, developing & operating World Exhibitions & Theme Parks.
The creative concept of HollandWorld™ is created by IDS  and registered at BBIE Luxemburg as the intellectual property© of HollandWorld BV .